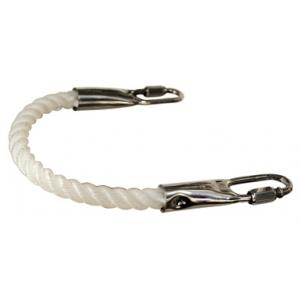 Sharon Camarillo 11 inch Interchangeable Rope Noseband 709
Free shipping in the USA on orders over $99!
Orders less than $99 pay just $9.95.
Other than Canada, International orders, please email BrreLhorse@aol.com for a shipping quote.
---
---
Sharon Camarillo Interchangeable Rope Noseband 709
11 inches long.
At last a rope nose piece that can be added to a lot of bits for better balance, rate and control. Designed originally to add an additional pressure point to the Sweet Six series of training bits, the noseband is a resource for any creative horseman who wants additional bitting options.
Pliers are required for assembly and disassembly.
---
We Also Recommend